Books for Writers
About: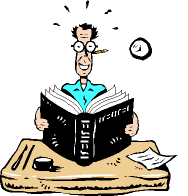 These particular books are ones that I have bought and used. Some have been more helpful than others. If you want any of these books, I have added links to Amazon.com (or you can check out
Barnes & Noble or Powell's Books) for your convenience. Just click on the cover or the title of the book.
Clicking on the "more info" link will get you more info on the book--at Amazon.com! :)
Don't forget, authors (you, maybe?) don't get royalties for sales of used books. Buy new whenever you can. Thanks.
The Craft of Writing
Bird by Bird by Anne Lamott -- Some Instructions on Writing and Life -- "Shitty first drafts," the best piece of advice you'll ever get from a book.
» more info
The Complete Writer's Guide to Heroes & Heroines by Tami D. Cowden, Caro LaFever, Sue Viders -- Sixteen Master Archetypes -- To help you create memorable, fresh, lively characters.
» read my review » more info
Scene and Structure (Elements of Fiction Writing) by Jack M. Bickham -- Structure for your story, with comprehensive discussions of cause and effect, stimulus and response, scene and sequel, an essential book for every writer.
» read my review » more info
Conflict, Action and Suspense (Elements of Fiction Writing) by William Noble -- Heighten conflict, speed the pace, up the action, and create nail-biting suspense with your writing.
» more info
On Writing b